...challenge!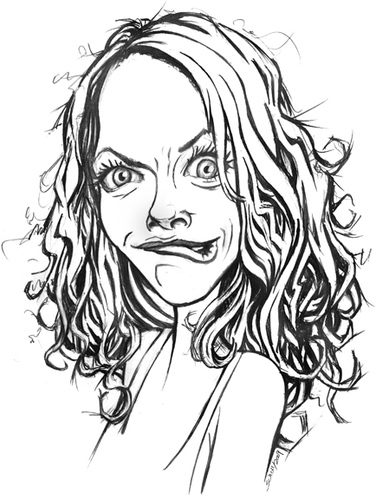 Thursday already? Where has the week gone? I can't believe we are already in the final weeks of summer? ((sigh))
Two months is just not long enough, I want warm sunny weather for at least .... Ummmm, 6 months! Is that asking too much? To get that, I think we would have to move or I'm thinking maybe we do the one home here
(warm months)
, one home there
(cold months)
. Should I tell him? He'll love the idea I'm sure of it, maybe just not now. It's always nice to dream though isn't it?
I'm entering the
lili of the valley
challenge #109 and the theme is "Thank You". The challenge runs until August 31 so there's still plenty of time to enter.
For LOTV challenges you must use one of their products and there are plenty cute ones to choose from, trust me! I've sent the You're To Blame badge
(again)
to
Toni
for last nights purchase of a few more "new images", Thanks Toni!!!!
(pick it up on my sidebar and send it to someone you want to blame for their inspiration - to cause you to purchase more craft tools. It's a good thing!)
My image is Teddy Flower and he is coloured with Copic markers. The designer paper is from K & Co., Berry Sweet and I've also used pink, yellow and green cardstock. To cut the flourish I've used a Tim Holtz flourish die and as well for the large circle, a Spellbinders die and tan mats to emboss. You'll see yellow Prima flowers embellished with glittery brads attached to leaves and branches punched with Martha Stewart punches. I stamped and coloured a couple extra butterflies and added them to the main image to give it a bit of dimension then finished the card off with some glitter from a Gelly Roll pen and a bit of yellow grosgrain ribbon. If you follow my blog or see the cards I usually make, they are fairly simple. I don't normally add a lot of flowers, ribbon and die cuts. I seem to struggle a bit putting lots of "embellishments" so to speak, all over my card. I feel my cards look too busy yet when I see other cards all done up, they look great! I need to work on this a bit more and become better at, that's all. Oh dear, I'll probably have to spend more money and plump up my embellishment stash ....oh goody, someone else to blame!!
Wherever you are in your day, I hope you're enjoying it!
Wishing you many wonderful creations.